CUMBRE DE LA MUJER HISPANA
Date and Time
Friday Dec 9, 2022
9:30 AM - 2:00 PM EST
Date and time
Fri, December 9, 2022, 9:30 AM – 2:30 PM EST
Location
Location
Dockside Lake Nona 13623 Sachs Avenue Orlando, FL 32827
Description
Dec 09
CUMBRE DE LA MUJER HISPANA: Liderando en una nueva economía (con HAPBWA)
Únete en apoyo de HAPBWA en la tercera edición de La Cumbre de la Mujer Hispana que será presencial por primera vez tras la pandemia.
When and where
Date and time
Fri, December 9, 2022, 9:30 AM – 2:30 PM EST
Location
Dockside Lake Nona 13623 Sachs Avenue Orlando, FL 32827
Hide map
Refund Policy
Contact the organizer to request a refund.
Eventbrite's fee is nonrefundable.
About this event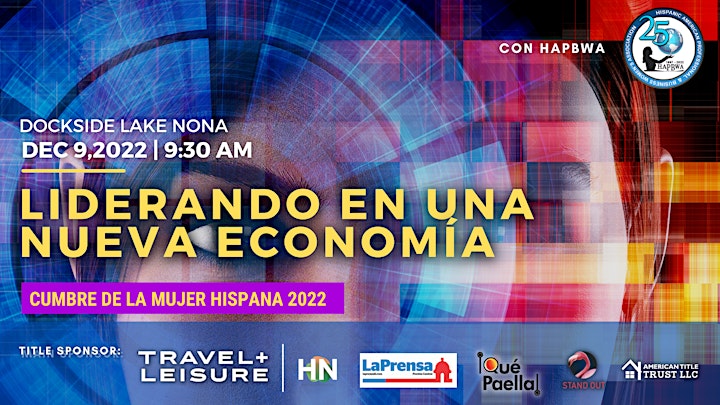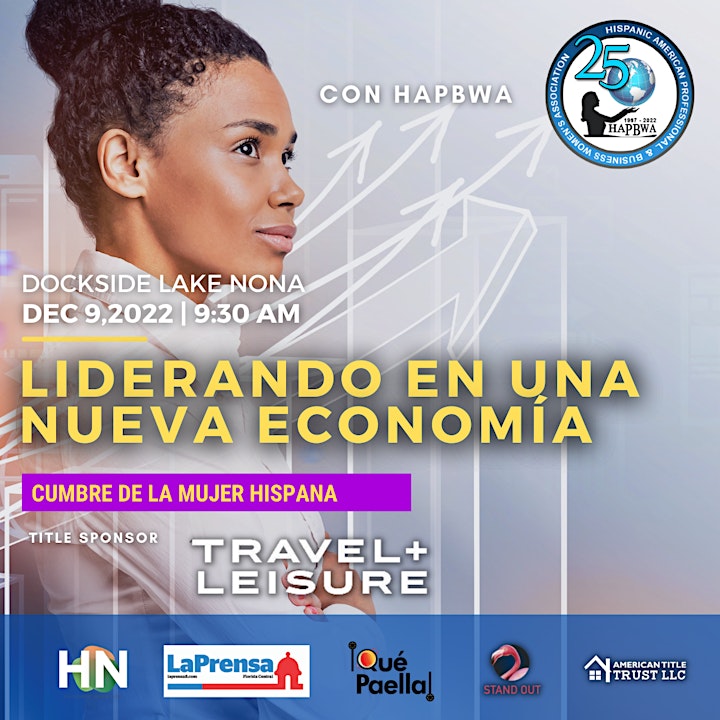 C?ONCEPTO
La Cumbre de la Mujer Hispana nace de forma digital nació hace 2 años bajo la pandemia en un formato digital. Ahora en su tercer año, finalmente traerá la experiencia en persona.
Este evento fue diseñado para brindar educación de siguiente nivel e información valiosa a mujeres profesionales y hacerlas conscientes de las nuevas tendencias mientras se conectan y establecen contactos.
Q?UÉ PUEDES ESPERAR
Un evento de 9:30 am a 2:30 pm con conferencias y charlas así como lunch ligero y networking que les de a las asistentes la oportunidad de conocer a otras mujeres y aprender de los cambios que vienen en la economía y cómo subir su negocio al siguiente nivel.
Las temáticas este 2022 estarían dirigidas a cambios en la economía, tecnología y futuro del trabajo.
AGENDA:
- El futuro del trabajo: modelos híbridos e inclusión en la distancia
- Formatos de empresa y cambios que debes hacer a medida que creces
- Conseguir efectivo o inversores para crecimiento empresarial
- Rebranding y rediseño de su modelo de negocio
- Nuevas tendencias en redes sociales y marketing: Influencer Marketing para elevar tu empresa o proyecto
- Herramientas para lograr el éxito sin perder la cabeza
- El camino personal hacia el éxito: mesa redonda con mujeres que comparten experiencias.
*E?stos temas son sujetos a cambios según necesidad
T?ICKETS
-? Ticket para socias ($35): Si eres socia de HAPBWA tienes acceso exclusivo por $35
-? Ticket para no socias ($50).



P?ara PATROCINIOS, ve al final de la página.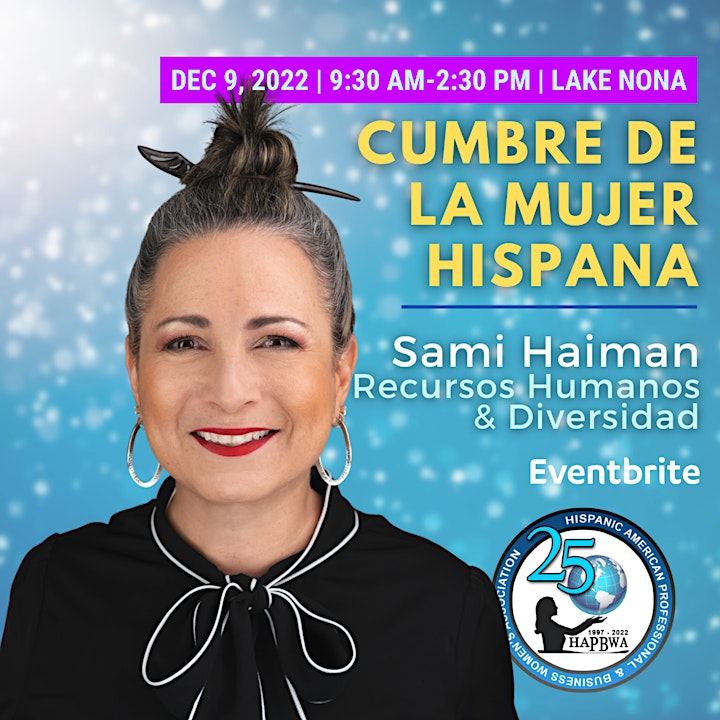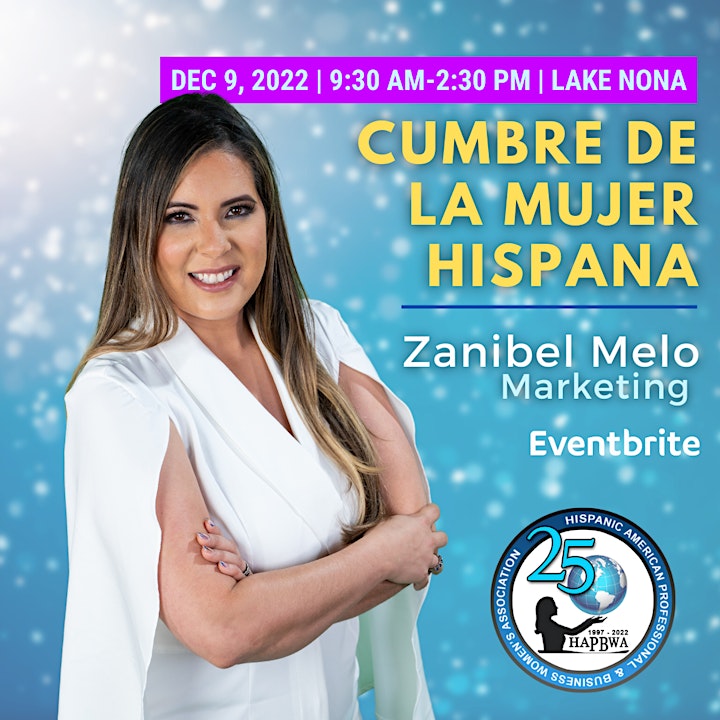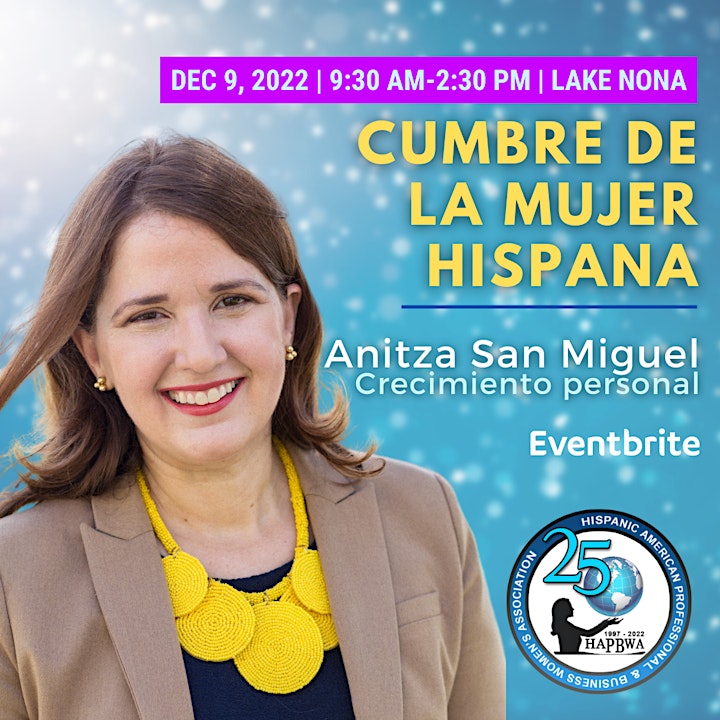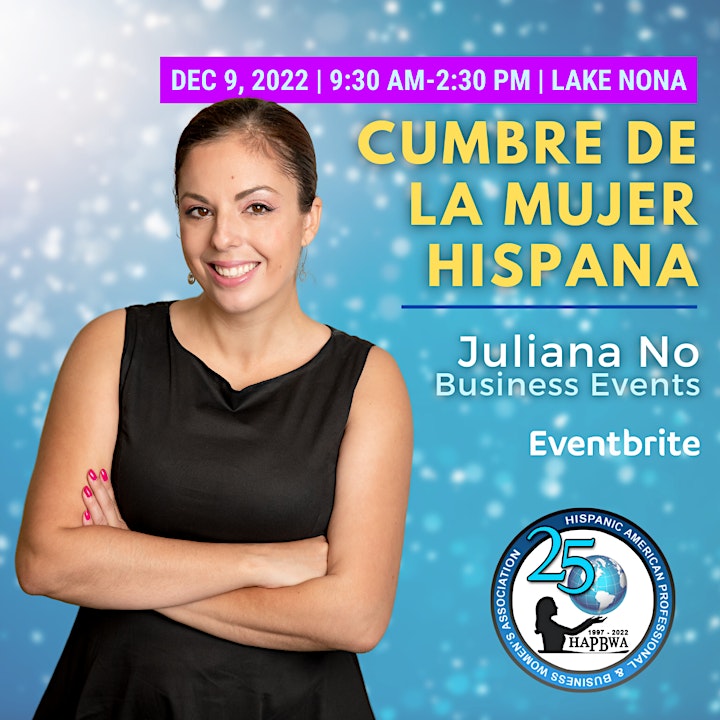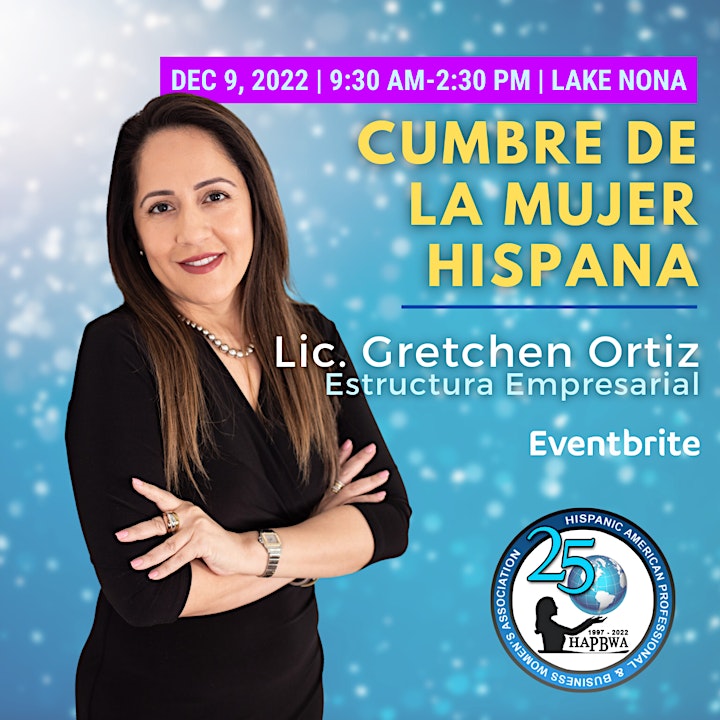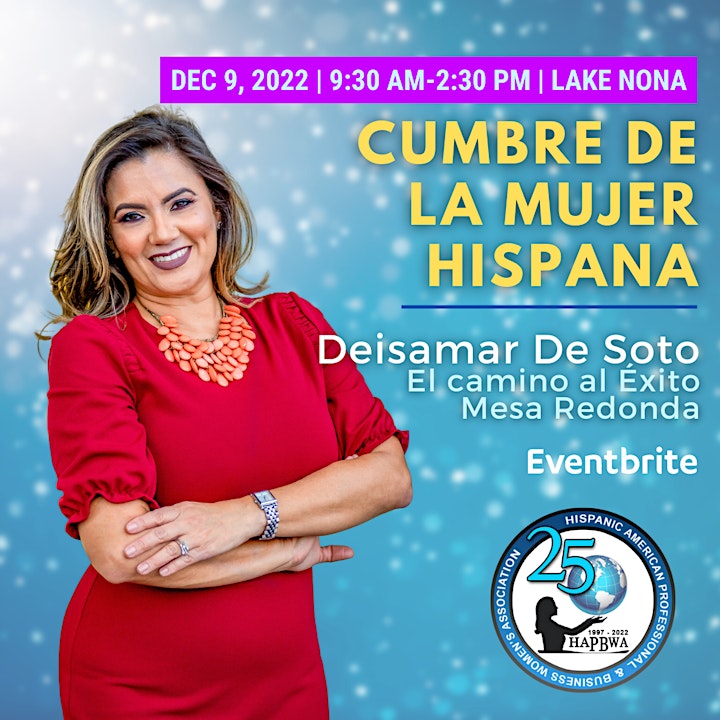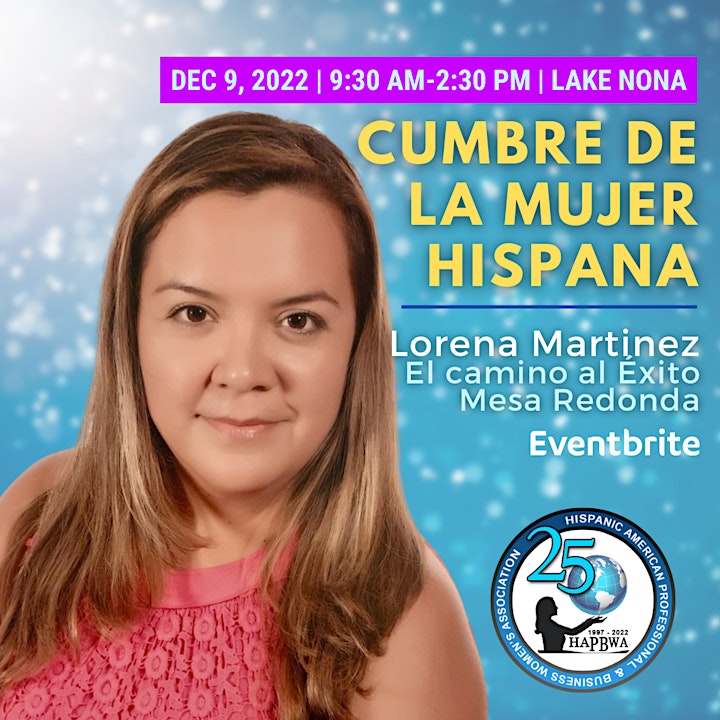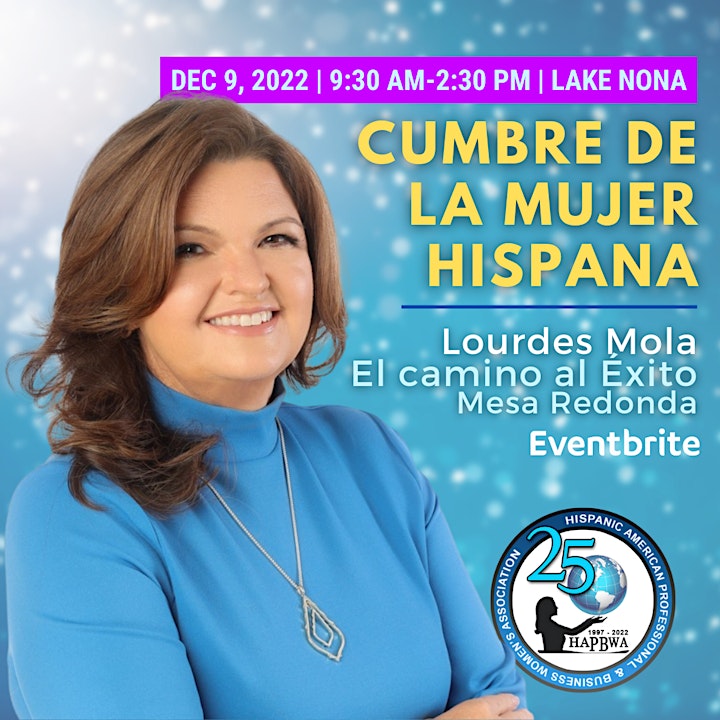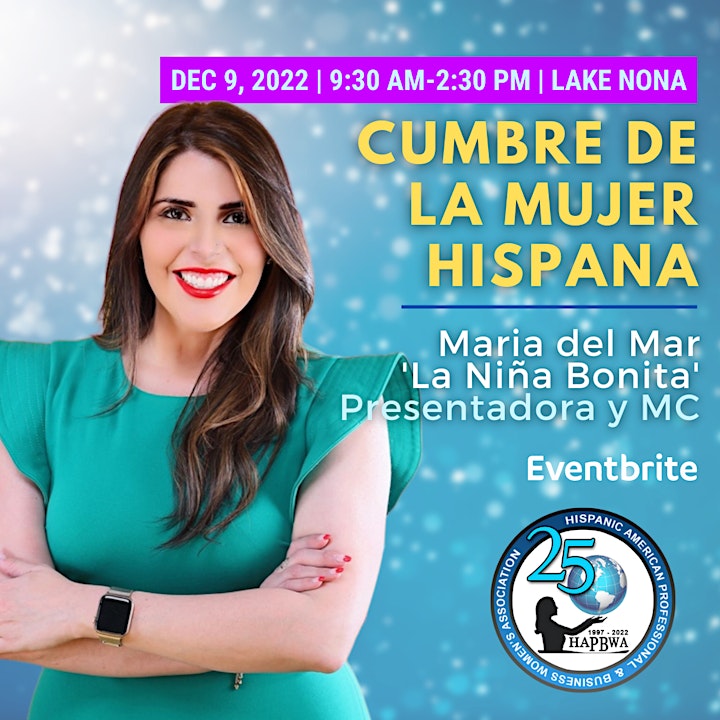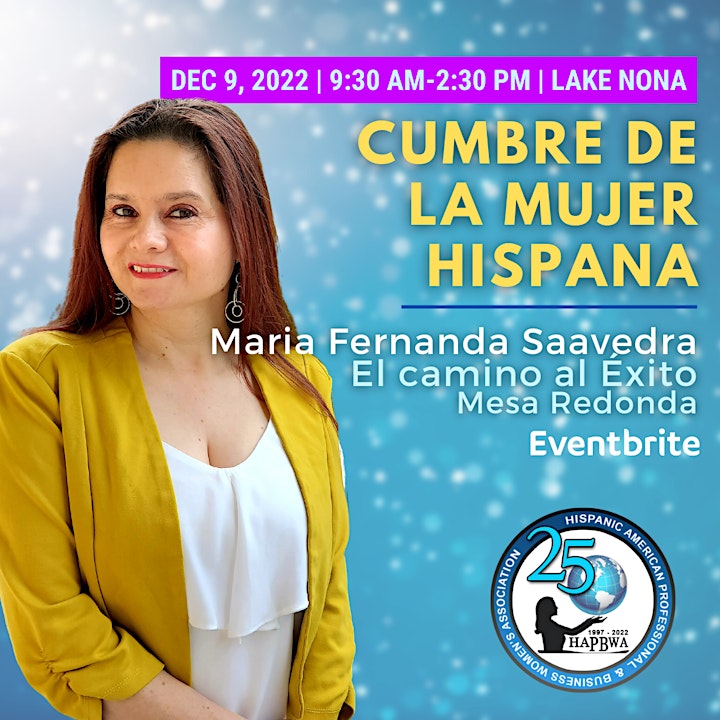 P?ATROCINIOS
E?xisten 3 niveles de patrocinios disponibles. Interesados contactar a la organizadora del evento Juliana No +1 321-746-7588 vía texto o email a julianano@standoutconsultingservices.com
Sponsor Cobre por $250:
Puede traer banner (no incluye mesa).
Aparece en publicidad y flyer.
Aparece en pantalla durante la comida
2? tickets
Sponsor Plata por $500:
Incluye mesa de 6 pies.
Aparece en flyer y publicidad .
Incluye video dedicado solo a la marca para redes sociales presentando la empresa.
4? tickets
Sponsor Oro por $750:
Exclusividad de industria.
Mesa de 6 pies.
Aparece en flyer y publicidad e incluye video dedicado solo a la marca para redes sociales presentando la empresa.
Video exclusivo en pantalla durante la comida.
Mesa corporativa.
DATOS ORGANIZADORES:
E?ste evento es creado por Stand Out en colaboración con HAPBWA para recaudar fondos para HAPBWA
*? HAPBWA y Stand Out Consulting LLC se reservan el derecho de admisión.
Los tickets no se devuelven.
Al participar de este evento pasas a ser parte de nuestras bases de datos.
Images